Company values
About Logicspin
At Logicspin, we believe in the power of technology to solve problems and make the world a better place. We seek out clients who share this vision and are committed to making a difference.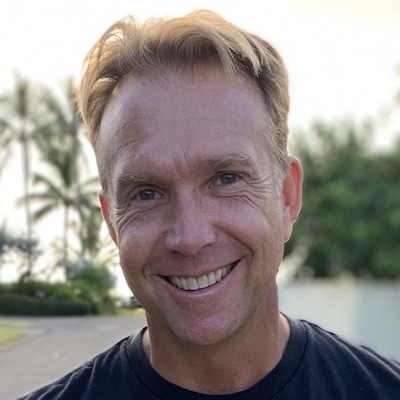 We choose to work with technologies and clients that align with our values and mission to create a better future for all. Our founder's experience at Fluxx, a platform dedicated to philanthropy and impact, has instilled in us a passion for using technology to drive social change. We believe that by partnering with like-minded organizations, we can make a better future for everyone.
Our Story
Logicspin was founded in 2004 by a team of experienced software developers who shared a vision for creating technology that drives positive change. We started by offering custom software development services to businesses in various industries, quickly earning a reputation for delivering high-quality solutions that meet our client's unique needs. Our commitment to innovation led us to develop Menumill, a hosted content management system that powered hundreds of websites and digital signage for clients across the globe.
Logicspin has a deep understanding and partnership with Fluxx beginning in 2010 as we consulted with the four founders. Our founder then joined Fluxx as the first engineering hire and played a pivotal role in building much of the platform itself. In 2018, he returned to consulting, establishing Logicspin as a Fluxx preferred partner for integrations and significantly enhancing their integration practice through the Workato platform. Today, our 13 years of direct experience with the Fluxx platform offer us unparalleled insight into its API capabilities and functionality.
As we grew, we continued to explore new and emerging technologies like artificial intelligence, graph databases, blockchains, smart contracts, and Web3, recognizing their potential to transform industries and enable businesses to operate in new and innovative ways. At Logicspin, we're committed to exploring the future of technology while delivering cutting-edge solutions that make a difference for our clients and the world.
Our Approach
At Logicspin, we believe in approaching every technology challenge through the lens of First Principles thinking. This means breaking down complex problems into their fundamental components, and designing solutions that are simple, effective, and intuitive. By collaborating closely with our clients, we gain a deep understanding of their unique needs and challenges, and use this knowledge to craft innovative and customized solutions that exceed their expectations. Our human-centered approach, grounded in First Principles thinking, allows us to deliver cutting-edge technology solutions that drive real results for our clients.
Our Values
At Logicspin, we are guided by a set of core values that define who we are and how we work:
Integrity: The core of everything we do at Logicspin - we strive to build lasting relationships with our clients based on honesty, transparency, and trust.
Innovation: We believe in pushing the boundaries of what's possible and finding new and better ways to solve problems.
Quality: We are committed to delivering high-quality solutions that meet the needs of our clients and exceed their expectations.
Collaboration: We believe in working closely with our clients to understand their needs and co-create solutions that drive real value.
Sustainability: We are committed to building solutions that are environmentally and socially responsible, and that contribute to a more sustainable future.
Our Impact
Over the years, we have had the privilege of working with businesses of all sizes and industries, from startups to Fortune 500 companies. We have helped our clients to streamline their operations, improve their customer experiences, and drive growth and innovation in their industries. And we have seen firsthand the power of technology to transform businesses and create positive change.
We're not just building software,
we're building a more connected world.
Join us on this journey and let's make a difference together.